Arkansas Colleges of Health Education set to dedicate first floor of new research institute in Fort Smith
by Thomas Saccente | March 5, 2023 at 1:00 a.m.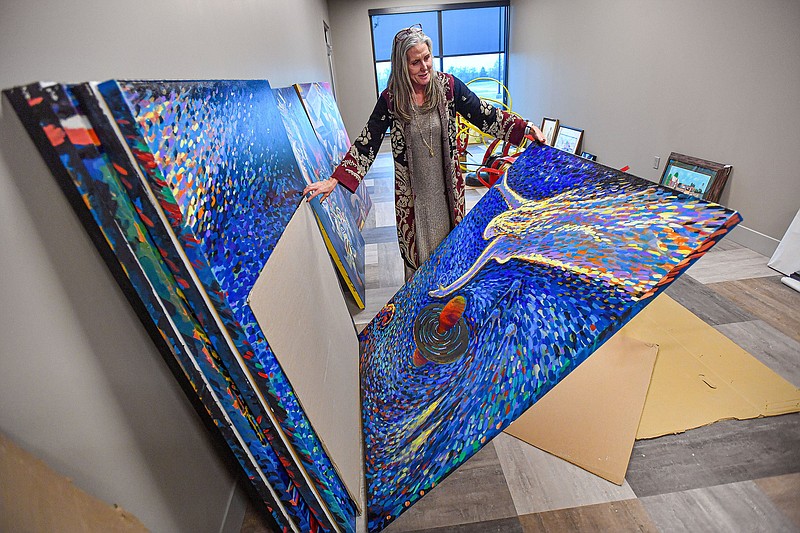 Elizabeth McClain, chief wellness officer for the Arkansas Colleges of Health Education, previews on Wednesday art that will be on display at the school's soon-to-open Health and Wellness Center in Fort Smith. Visit nwaonline.com/photo for today's photo gallery. (River Valley Democrat-Gazette/Hank Layton)
FORT SMITH –Arkansas Colleges of Health Education will celebrate completing the first phase of an ongoing renovation that's part of its efforts to create a healthier region.
The school will hold a ribbon-cutting for the first floor of its Research Institute Health and Wellness Center at 11 a.m. Friday.
The facility is in the former Golden Living corporate offices at 1000 Fianna Way, which the school announced it bought for an undisclosed amount in September 2020. The building is 318,000 square feet and sits on 63 acres included in the purchase.
Kyle Parker, president and CEO of the school, said the first floor will serve as the "health and wellness center portion" of the center.